A beautifully easy way to start your WordPress blog
Offering the perfect balance between aesthetics, usability and just the right amount of customisation options, Blink gives you the tools you really need to create a stunning blog the easy way.
Blink is a lightweight, handcrafted blogging theme, that is based on WordPress coding standards, following the best practices in the industry. Responsive and device agnostic, Blink will make sure that your content stays engaging on any device.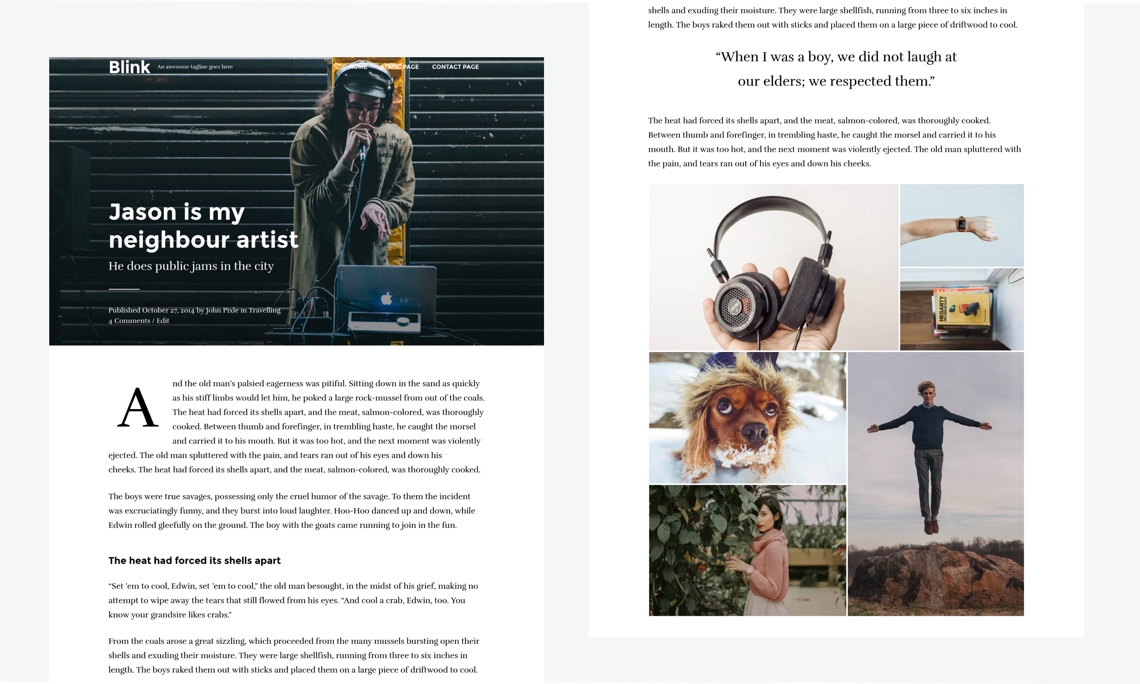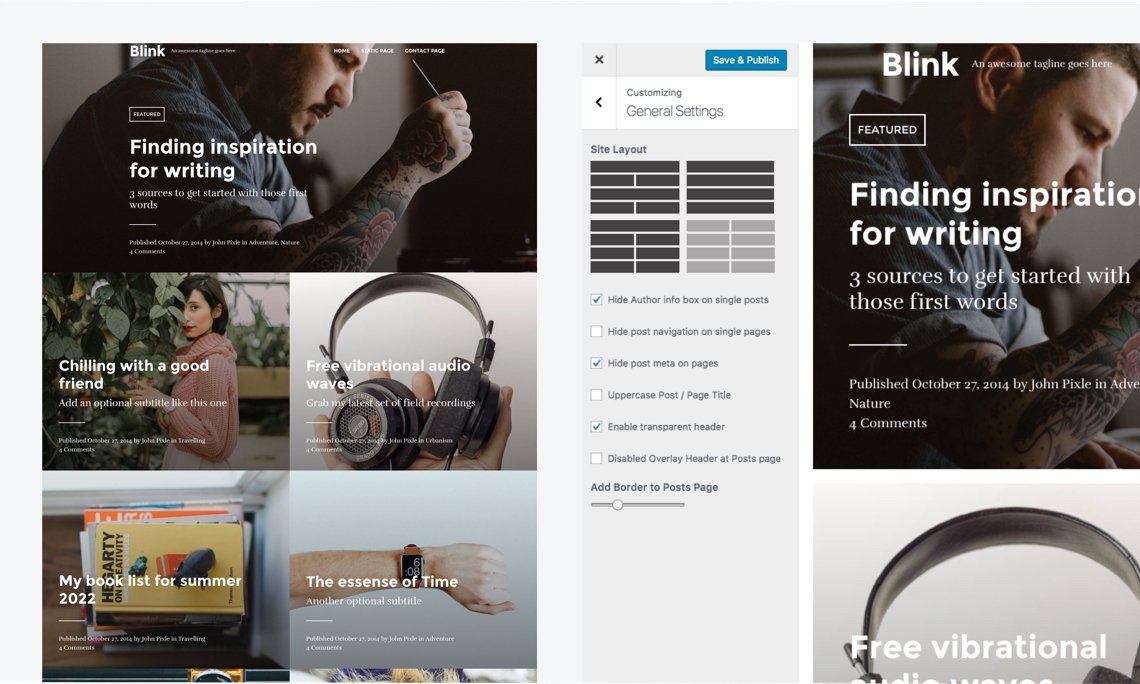 Great design right out of the box
Blink is an ideal WordPress theme especially for entry-level users that do not want to go through time-consuming theme setups. With strategic Customizer options, you can customize many aspects of your site on the fly, and enjoy a stunning layout that embraces your content. 
Experienced users will appreciate the simplicity, lean structure and attention to detail that allows to safely extend the theme with plugins and custom tweaks.
What makes Blink so awesome