A sharply rich design for cutting edge ideas
Carbon is the ideal WordPress theme for the modern blogger who is looking for a well-design, future-proof theme that is easy to setup and maintain.
Faithful to the WordPress Core, Carbon gives you stability and strategic layout options that are not diverting from the native WordPress experience. Minor setup, maximum satisfaction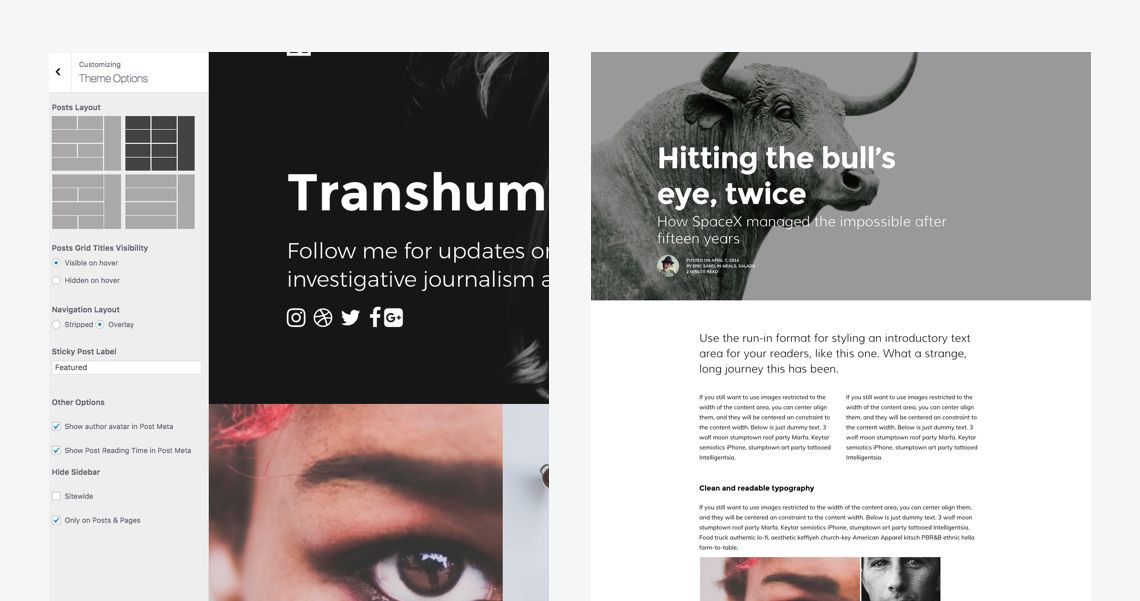 A sharply consistent experience
Carbon gives you all you really need to start an engaging dialog with your audience. After setting up your logo, colors and strategic layout options, there is nothing else you need to do to start sharing your ideas. With built-in flexibility that can match the tone of any brand or individual, Carbon is an ideal theme for the modern blogger regardless of experience level.
Carbon is based on solid code and sharp design, optimized for mobile experience and readability. Easy to use, setup and maintain, Carbon is a lightweight, uncluttered theme and a great match for any blog that has more to say. 
Carbon features at a glance