Sharp design with a purpose
Ink is a WordPress theme with a minimalist design that lets your narrative take centre stage, so your content can shine.
Uncluttered, straight-forward theme options, are inside the default WordPress live customizer, ensuring an experience with a native look and feel, and a great blog right out of the box, that will engage your readers.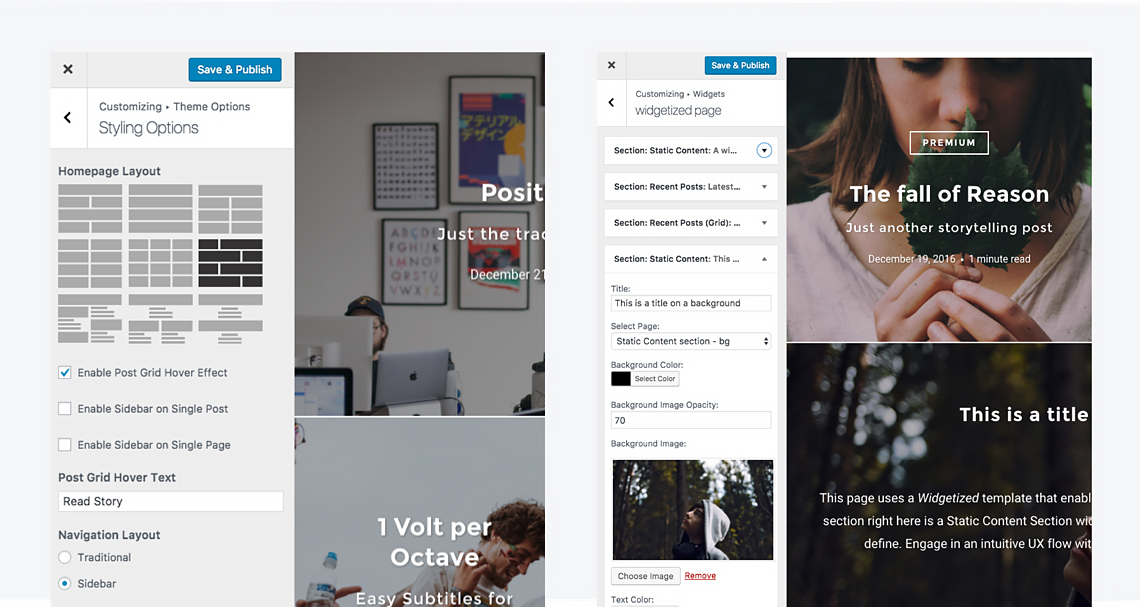 Widget-based modular approach
While Ink keeps all the theme settings tidy under the customizer, it is also flexible in the ways you can create custom layouts.  With Ink, you can create as many widgetized pages as you wish, and create versatile layouts combining our powerful section widgets via the familiar drag and drop gesture.
You can choose between nine layout options for your default homepage and your Blog page. Using the Live customizer you can see the changes on the fly, and pick the layout that works for you.