One page or multi page, Meth supports both.
Meth is a flexible portfolio theme that can be used as a one-pager or as a standard, multi-page site too.
A simple, minimal but highly flexible theme that is based on a modular, widget-based approach that gives you the layout freedom you need without the hassle of plugin dependencies and cluttered settings.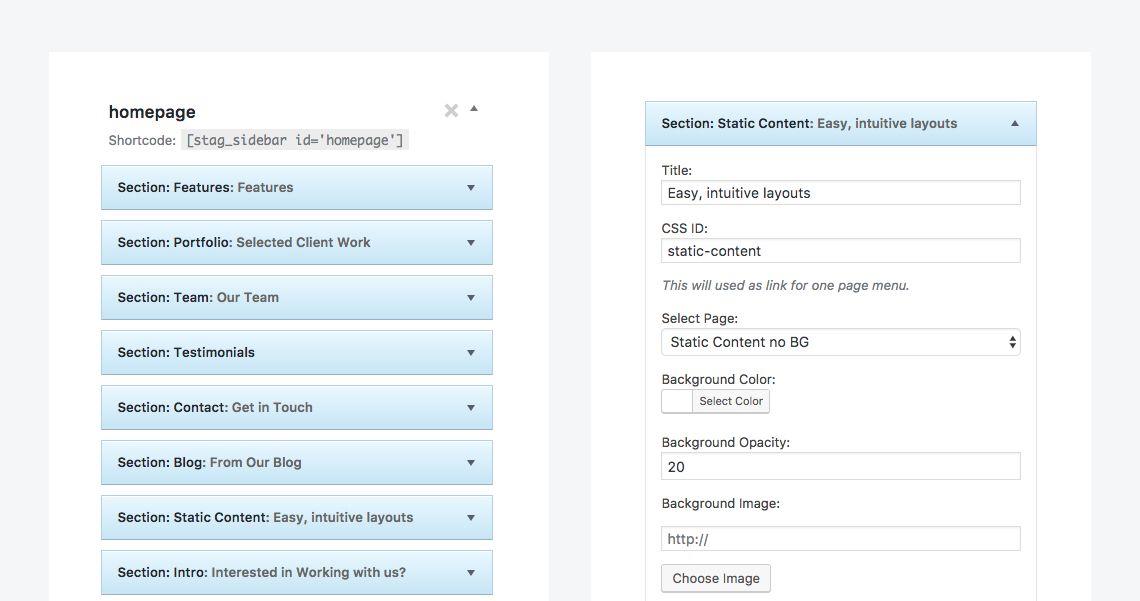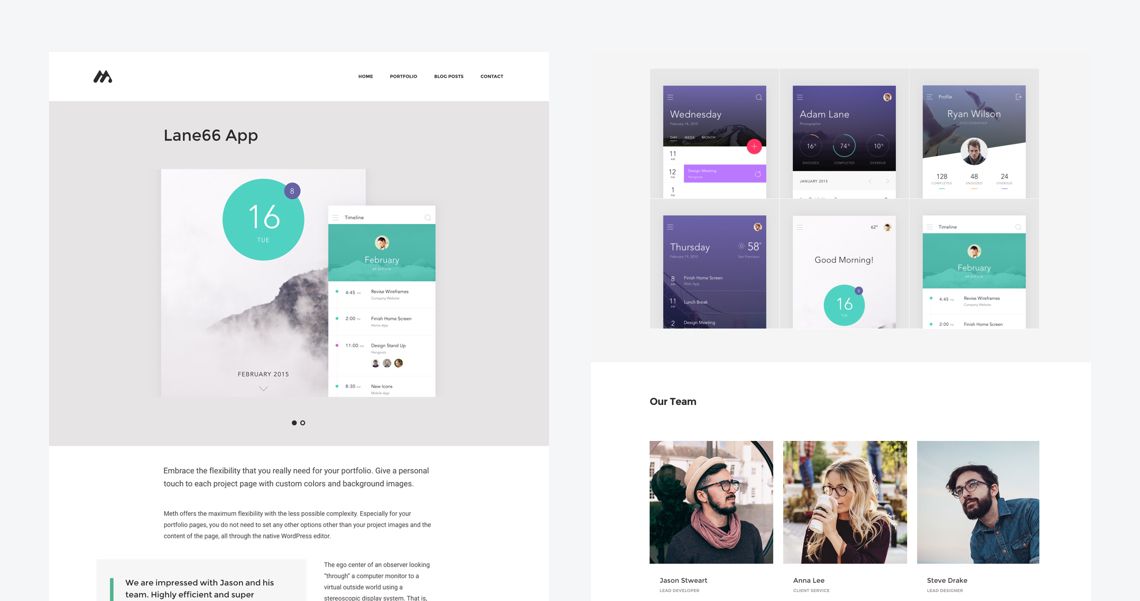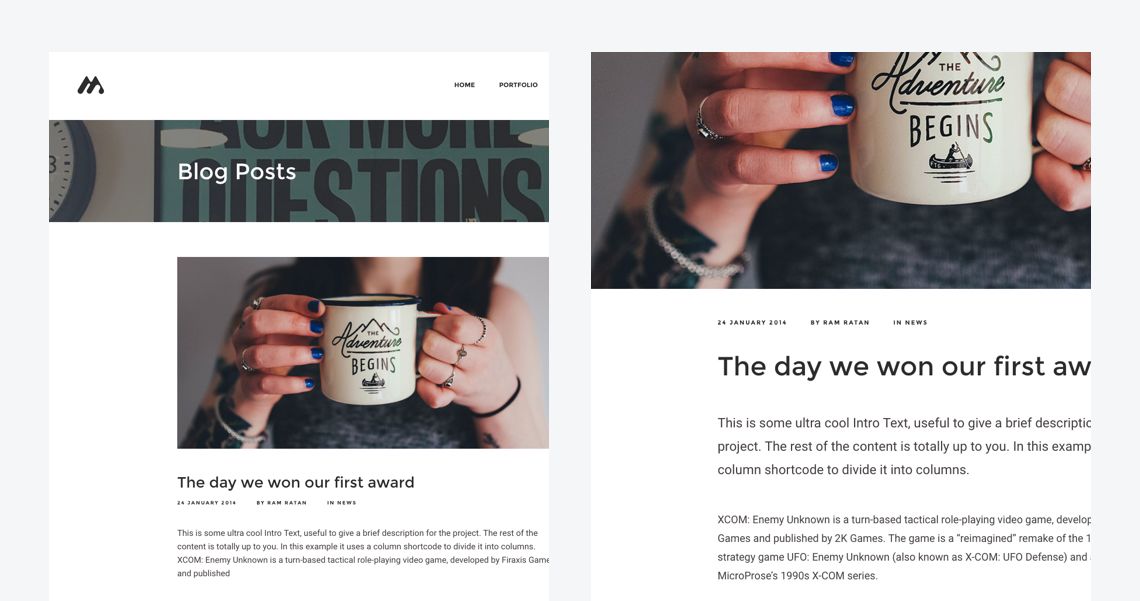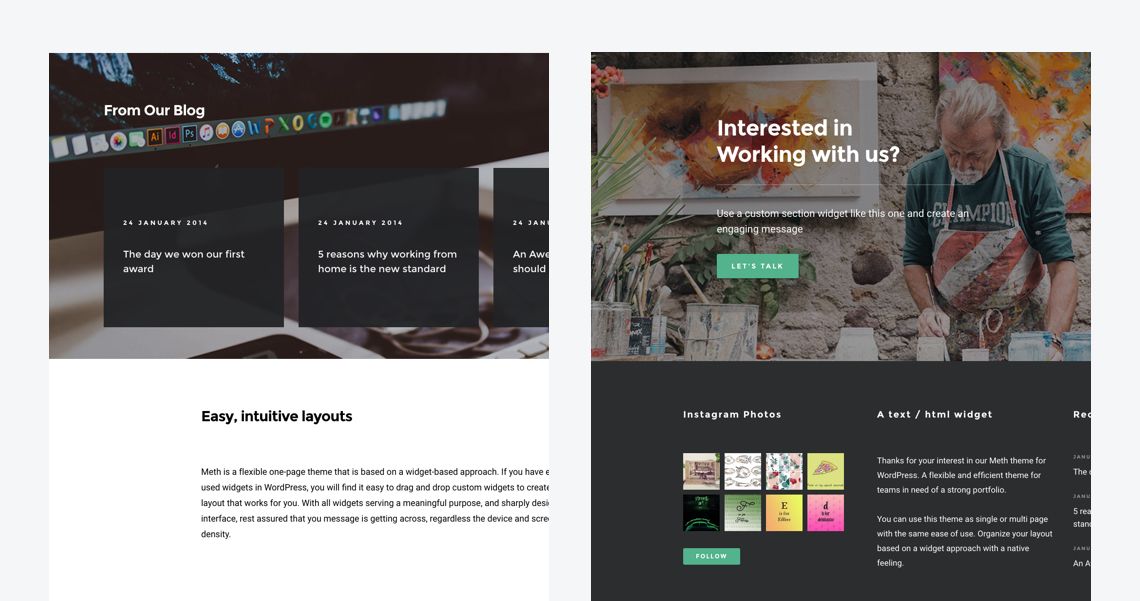 Robust layout flexibility with widget sections.
No matter if you use Meth as a one-pager or a standard site, it is designed to provide a great experience for you and your audience, and deliver a consistent message being optimized for mobile experiences.
With meaningful features that combine creative flexibility and peace of mind, Meth is a portfolio theme that you will actually enjoy using and will become a solid solution for your online portfolio.
Meth features at a glance