A WooCommerce Exclusive theme
An elegant shop with meaningful options.
Outer is a WooCommerce theme that comes with clean design and meaningful design options that you can totally customize.
Outer offers a simple and safe way to customise the design of your shop with a simple color system, intuitive typography and layout options and rock-solid integration with Gutenberg and WooCommerce.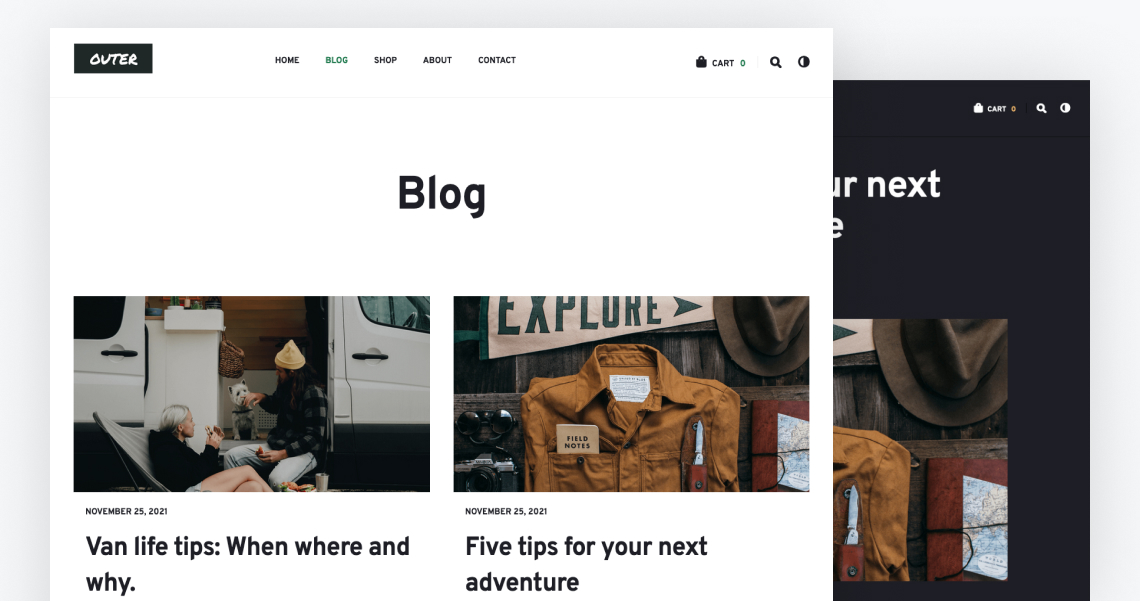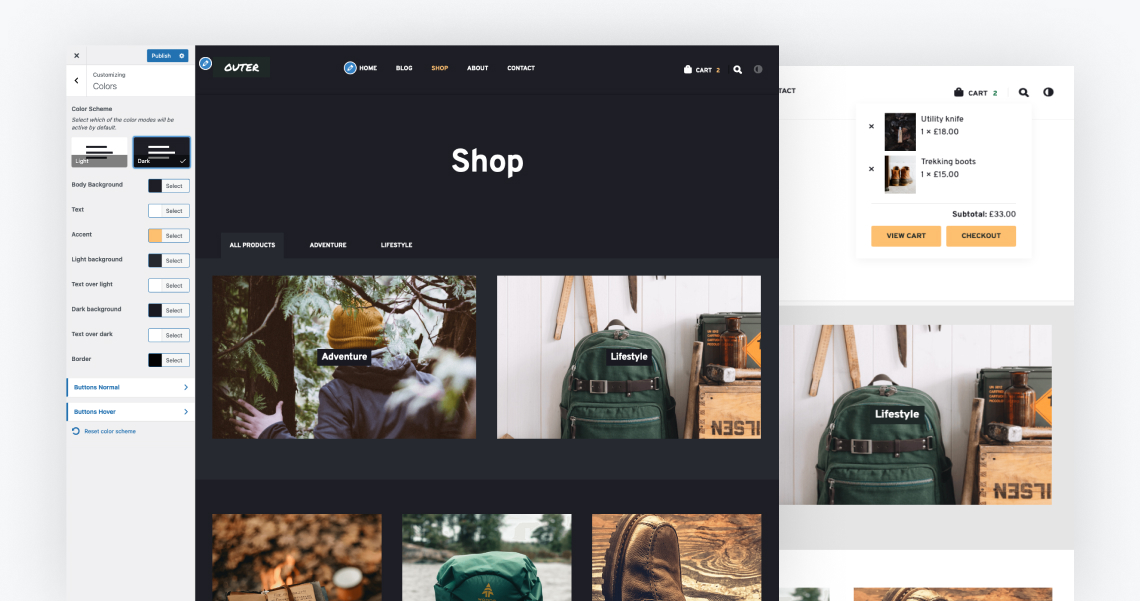 Intuitive and Straight forward Shop
Outer comes with our standard approach for simple and meaningful theme-options panel that allows you to customize the typography, buttons, and configure a handful of vital settings that will seamlessly apply to your entire site.
Globally control the colors of all the elements in your layout from the customizer. Outer allows you to define body, text, and accent color—featuring an intuitive global color concept for unparalleled flexibility.
Build custom layouts with built-in consistency in the Gutenberg editor. You can scale your layouts as your business grows.
Outer features at a glance