A Magazine style ecommerce solution
A Clean eCommerce WordPress Theme
Slope is a clean magazine style theme that brings ease-of-use and functionality all at ones.
It's an easy to use premium theme which makes the WordPress built-in Theme Customizer your all-in-one place to edit everything site has. Slope uses its built in widgets to provide easy edits in the customizer with customizing options such as fully widgetized pages. Giving you powerful edits & previews in an instant.
Fully Responsive and Retina Ready — Slope looks nice on all devices, be it phone or tablets, it will adapt to any screen size and makes things look beautiful on retina displays.
your next ecommerce theme is

Only the options you need
Less Options More Work, Slope provides meaningful customization options that make sense and are easy to follow.

User Centered
Easy, native content management and a design that is optimised for readability and consistency.

Easy Content management
Edit and update your content easily, within the native WordPress content management flow.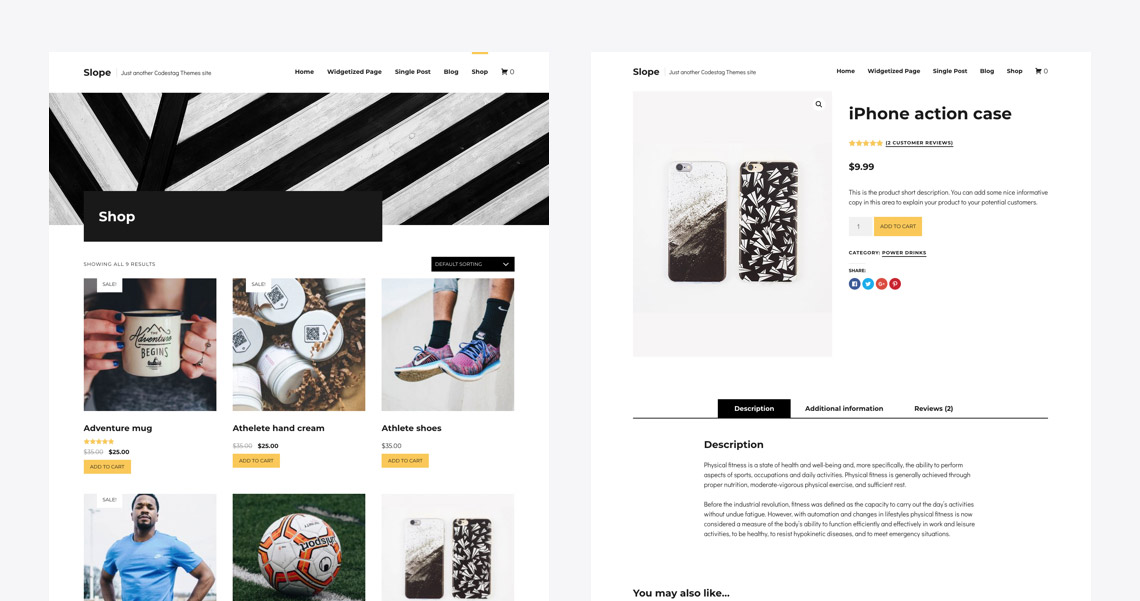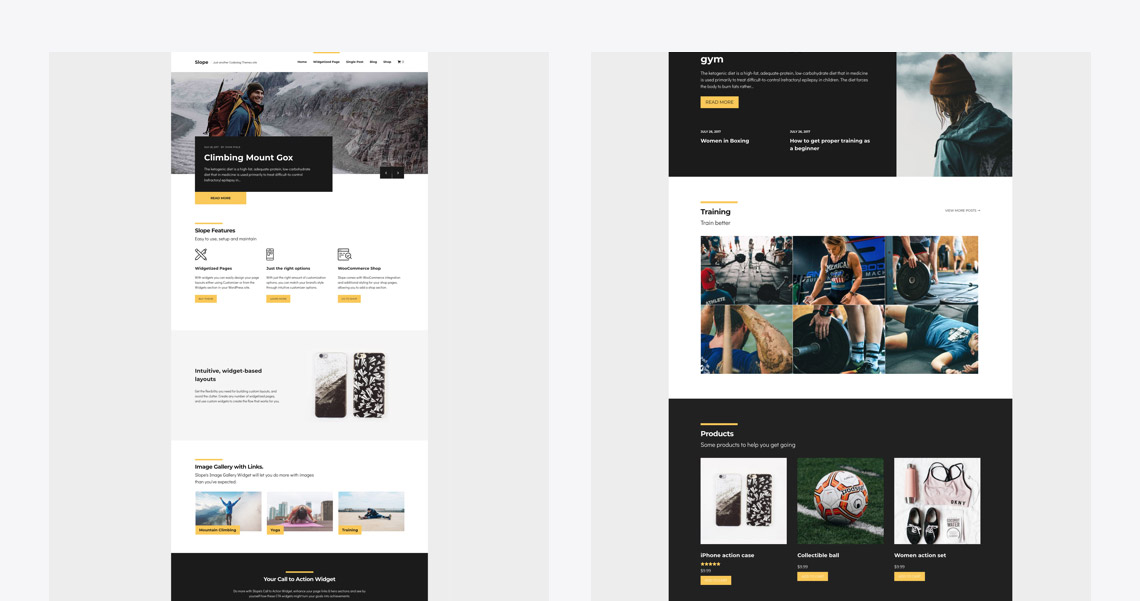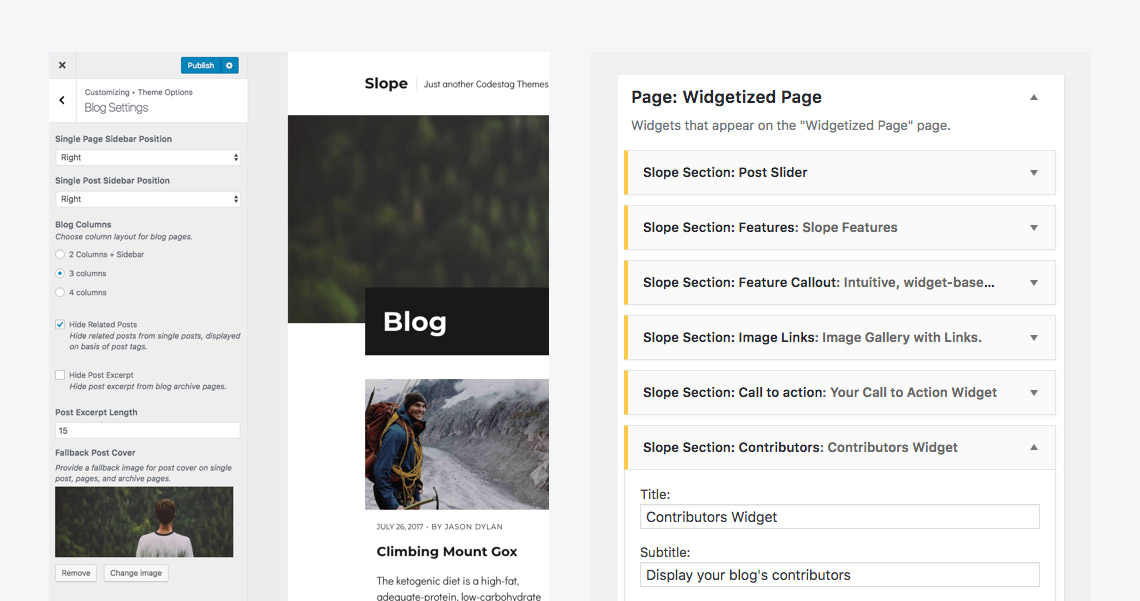 simple to use yet flexible
Intuitive and flexible layout options
Widgetized Layouts & Easy Setup
Slope is the only theme you'll need when it comes to modern magazine look with easy setup and eCommerce support all along.
Built with making design decisions instead of offering tons of options, Slope is a solid foundation that serves all your eCommerce and blogging needs efficiently, without cluttering your WordPress site.
Slope features at a glance
we stand behind our products
Kind words by happy users
"…When you invest in a theme from Codestag, you are investing surefire solutions for your personal or business requirements, at a fraction of the price with the highest quality available. This is the best it ever gets….."

"…Codestag is my go-to source for WordPress themes. I've used them to build my own portfolio site, along with sites for small businesses and global consultancies. No matter who it's for, Codestag themes always deliver a great experience….."

not the theme you are looking for?
Browse our theme collection
plenty of reasons to choose a codestag theme
Packed with standard features

Adaptive Layout
Responsive design and layout that adapts to any device, so your content can shine everywhere.

Live Customizer options
All options are integrated in the built-in live customizer, providing only the flexibility you really need.

WordPress standard coding
Solid, experienced coding, following all WordPress best practices. Developer friendly and future-proof.

Sharp Design
Themes that are polished, user centered, and consistent. A design system that serves a purpose.

Online documentation
All our themes come with easy-to-follow documentation which is accessible online, and written using simple terms.

Dedicated support
We personally stand behind our products, offering e-mail based, top notch support, to all customers

Easy to setup and manage
Pixel perfect, original design systems that are consistent, and make sense for your website visitors.

Typography and color control
Use any font from the Google Web Fonts library. Customize key colors easily to match your tone and branding.

Frequent updates
We frequently update our themes to keep them in tune with the latest industry and security standards.