Skinny uses the re-usable blocks feature from Gutenberg aka Block editor to add a call-to-action block at the footer of the site. To know how you can create one for your own site and display it at the footer, follow the below steps.
How to create a reusable CTA block and customise it
From your wp-admin Dashboard, create a new post, or open the block editor page from any post/page.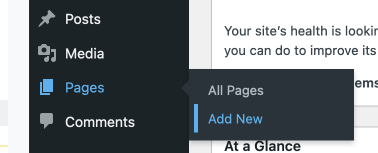 Once you're in the editor create a desired block with your content. At our demo we have a cover block with one heading and paragraph blocks inside, here's a screenshot for reference –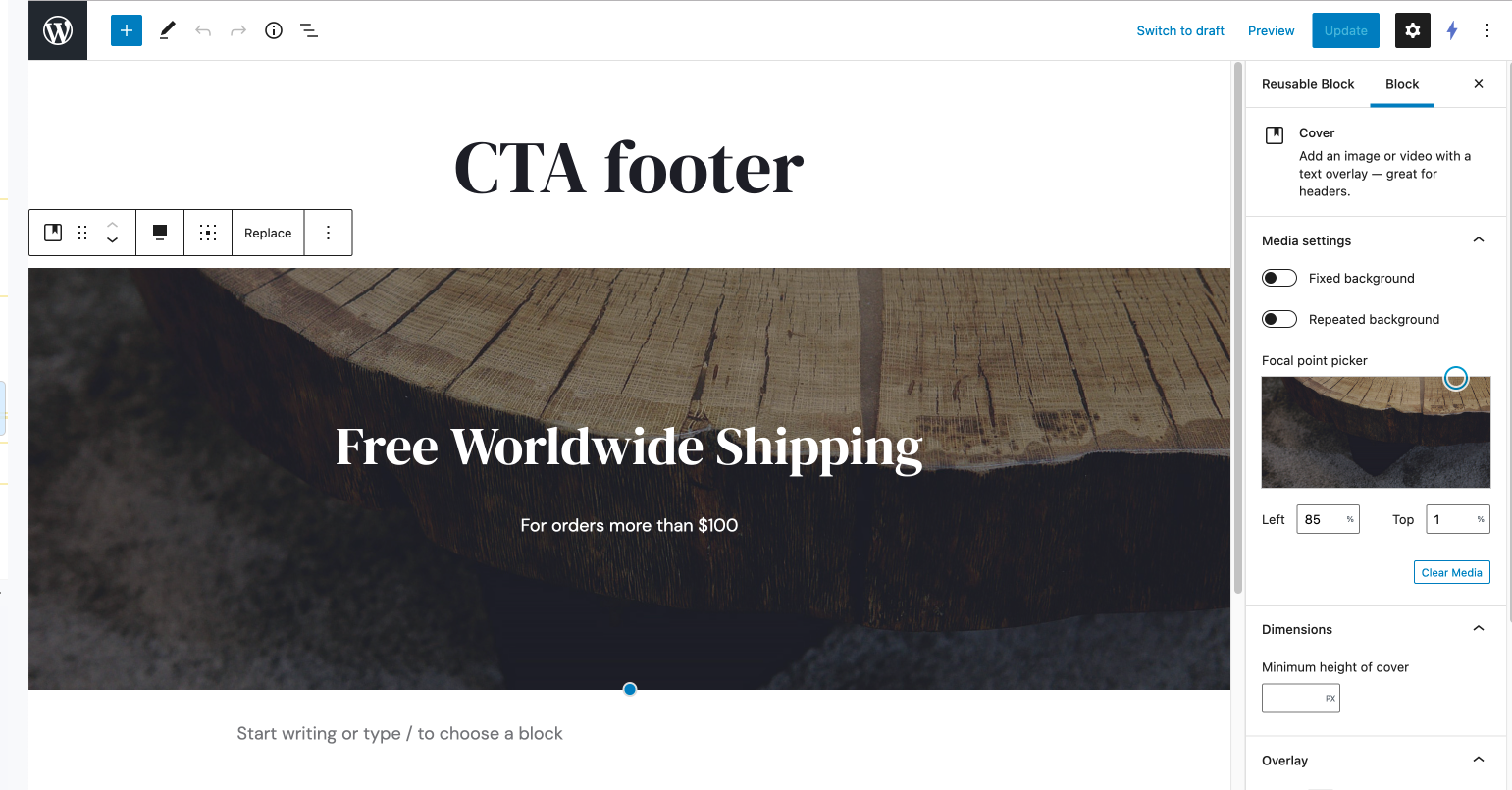 Save a block as a re-usable block
From the block toolbar for that respective block, click on the 3 dots button at the very end which says "more options" and it should expand another list of options below. Now click on the "Add to Reusable blocks" option.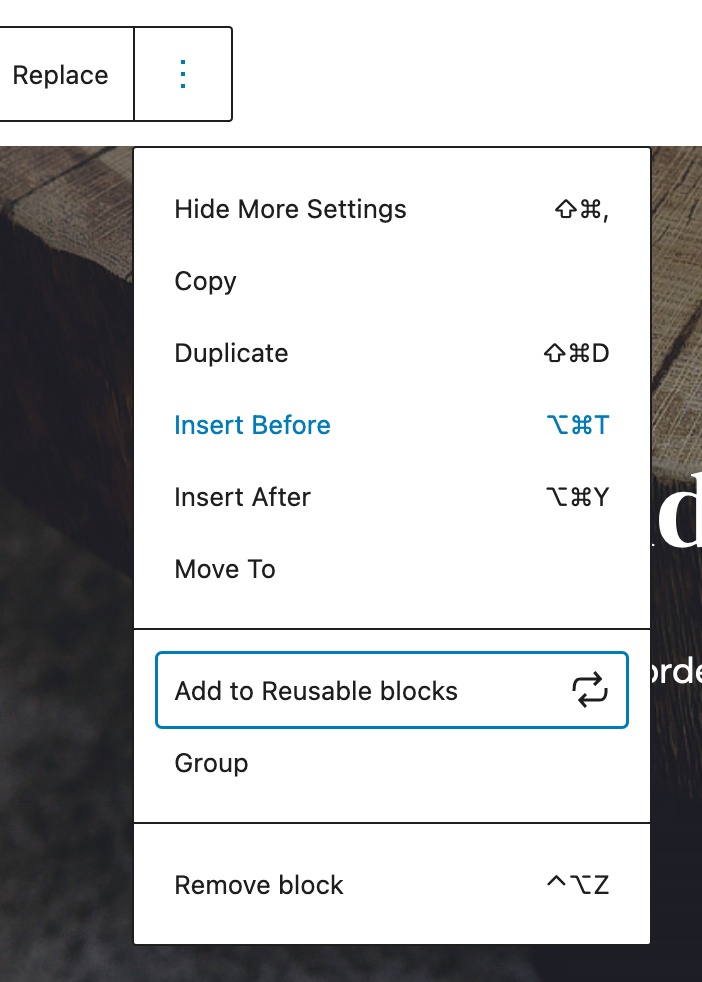 Once you do that it'll ask you to give it a name, enter a name as you prefer, and make sure to hit save.
Set it to show at site footer
To make it visible at the site footer, you need to set the same reusable block which we just saved above, at Theme Options >> Footer >> CTA Block. Take a look at the below screenshot for reference –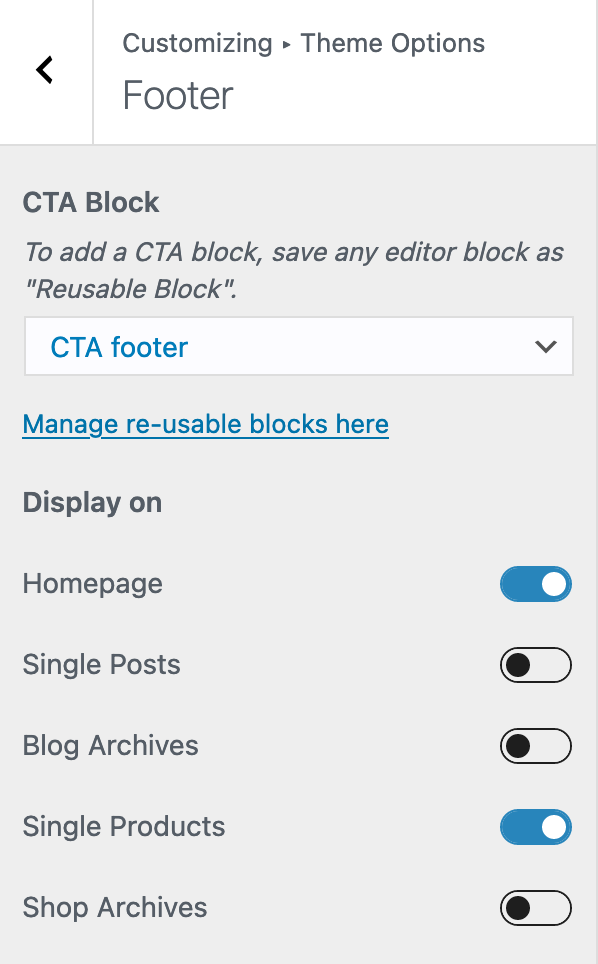 You can further use the "Display on" toggles to conditionally set the display of this block at the footer on your desired pages, in the above screenshot from the demo site we have it set to display only at Homepage & Single Products page.