The theme options panel is where the main customisation options exist. Let's have an overview of the available options.You can get to theme options by going into
Appearance > Customizer.
Fonts
This is where you should pick the fonts for your headings and body text. Slope offers the full collection of Google fonts to choose from.
Blog Settings
At the blog settings panel, you can hide the related posts from the bottom of the page by checking the related checkbox.You can also manage your blog excerpts visibility here. In this section, you also have options to manage your blog column layout and set a fallback cover for single posts, blog & archive pages only.
Blog Columns
Here you can choose blog columns layout to either 2 column + sidebar, 3 columns, or 4 columns.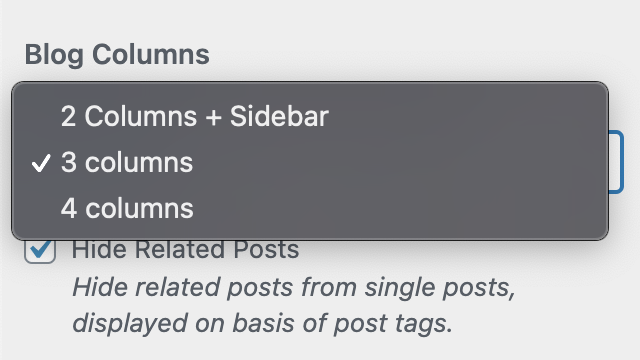 Fallback Post Cover
Here you can add an image fallback cover for Single post, Pages, and Archive pages.
Sidebar Settings
Under the Sidebar settings panel, you can select the sidebar position (if you wish one) for your blog, single posts and single pages.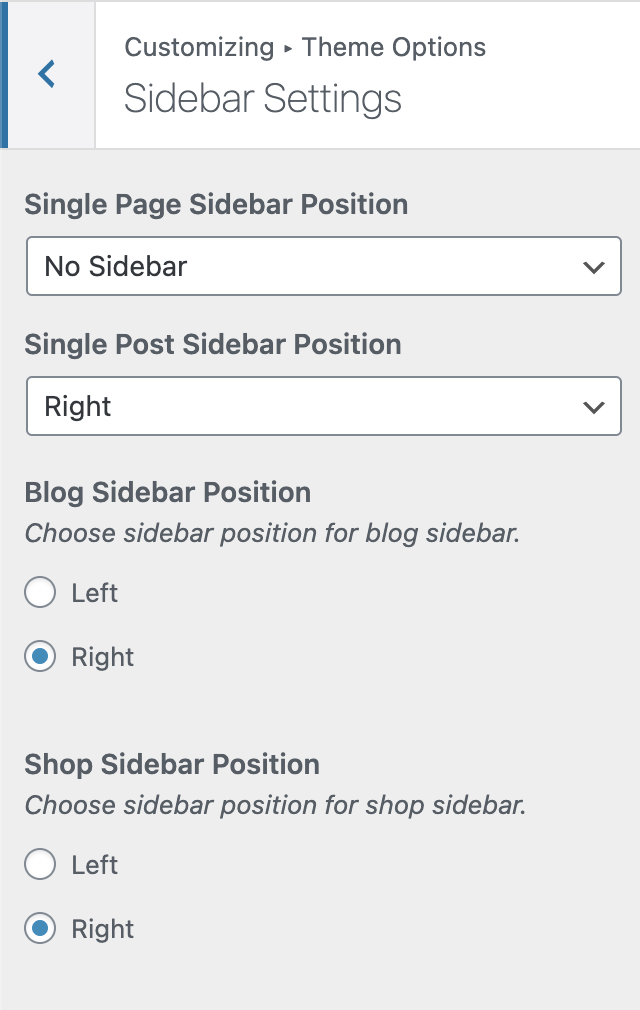 Shop Settings
Similar to Site settings, this panel offers Product Columns and fallback image covers, but for shop pages only.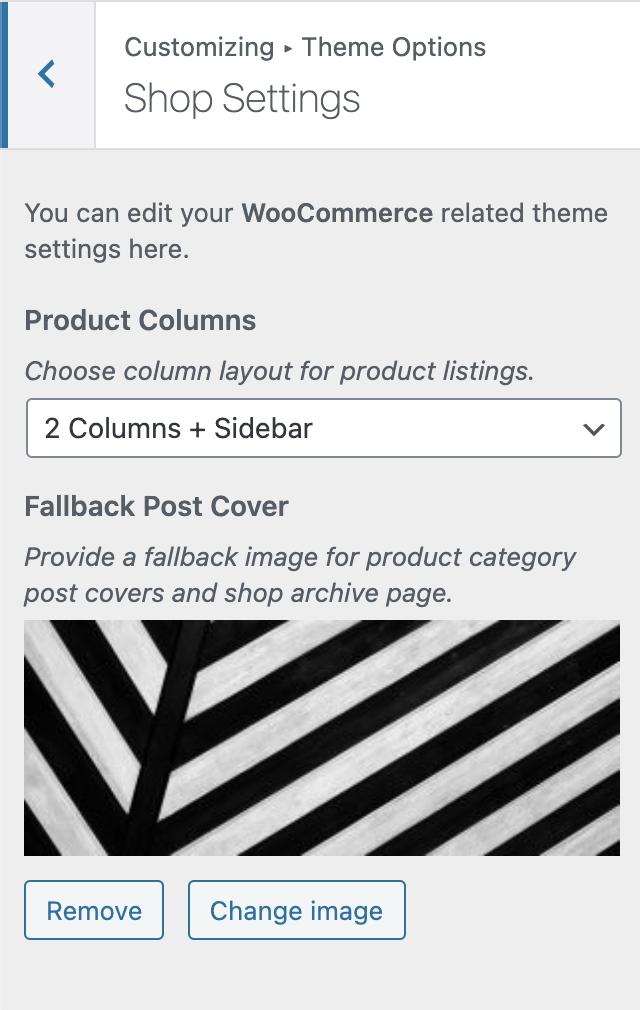 404 Error Page
Easily create a custom 404 page that your visitors will land on, in case they click a broken link or try to find a non-existing page. Just select a background image, add a title and some content and you are good to go.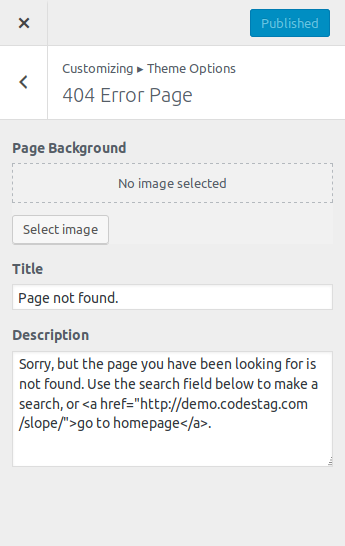 Footer
Under this panel you can customise your footer settings. Providing an option to hide theme credits and enter a custom copyright or site info text.