In order to be able to properly take advantage of the widgetized page templates, you will need to learn about three custom widgets that are included, and they serve as content / layout sections for any widgetized page.
Section: Static Content
This widget is extremely handy and very easy to use. What it does is to output the contents of a static page. So, just create a static page, add your content, and select the page from the drop down. The contents will appear at the homepage. You can use as many instances of the "Section: Static Content" widget as you wish, in the same page.
Section: Recent Posts
This Recent posts custom widget is a powerful and versatile way to show sections of your blog posts. It includes three display options: Grid – Compact – Tiled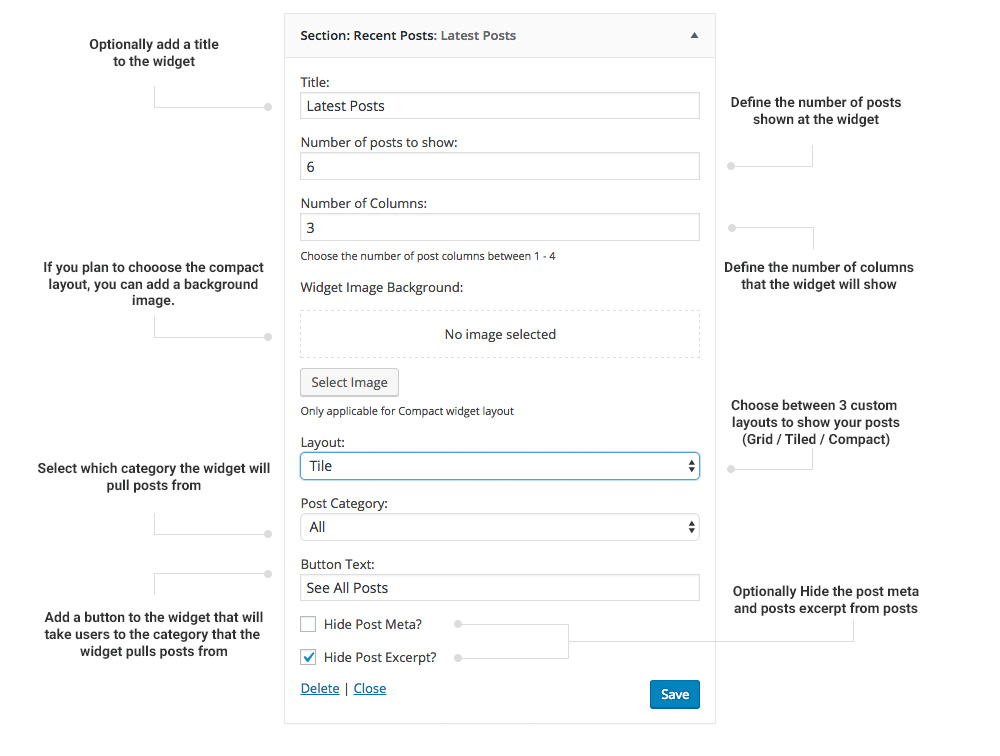 Section: Featured Post
This is quite straightforward. Adding this widget and selecting a post / page id will output a post / page cover. If you do not know how to find the id of the post or page that you want to show, follow this article.