You can use a custom header image section at your homepage, as a short intro to your blog. Our demo shows an example of this. Go to Appearance > Customize and click on the "Header Image" tab. Once it expands you will see a set of fields: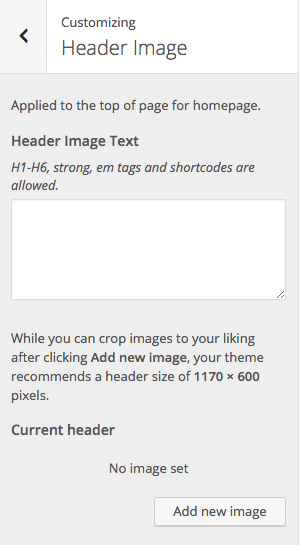 Header Image Text
You can add HTML content and shortcodes in this text area and it will show above the header image.
Current Header
This is where you can select the header image. Please note that
you MUST select an image otherwise the whole section will not be displayed.
You can Customize the color of the Header section's text at the Colors tab of the customizer, under Appearance > Customize > Colors.