Shift comes with predefined background and text colors for the Post Formats.
However you can choose your own colors for each post format by navigating to Shift >Theme Options>Post Formats Colors and choose new colors using the color picker.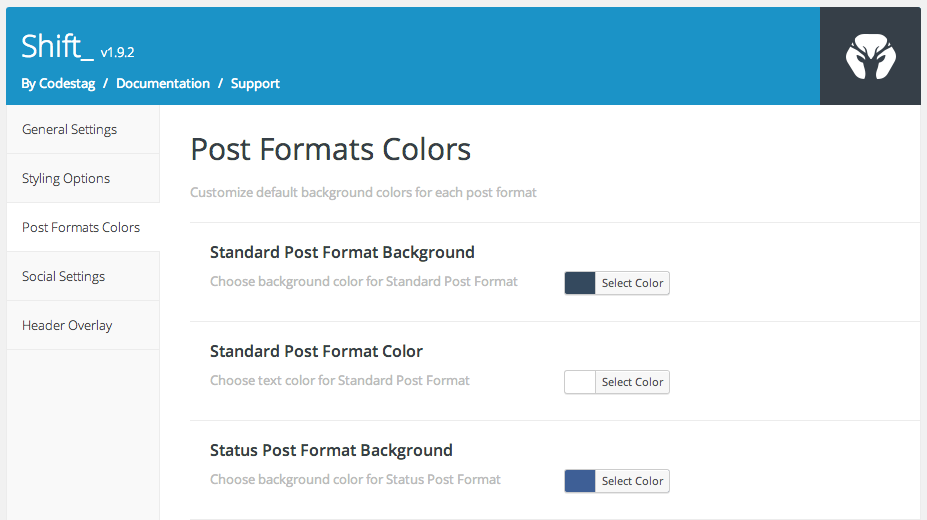 Using the Custom Background settings panel at posts and pages
Apart from the post formats colors panel at the Theme Options, Shift offers the ability to override the default settings and customize the appearrance of each and every post. At each post page, under the content editor, you will find a "Custom Background Settings" panel, where you can select among many handy options.
What you select here, will override the default settings as set at the Theme Options.