You can setup your portfolio by navigating to Portfolio > Add new. You have the following options available for portfolio:
Project Date: Sets the project completion date of the respective project.
Project URL: Live url of the project, leave blank if you don't want to provide a url.
Project Images: You can set up to five images for portfolio, all the images will appear as a slider under portfolio modal. There are no recommended dimensions for the images, the image section will adapt to the viewport's width.
Project Videos: You can use videos as slides under portfolio pages, just enter the vimeo video id under project videos. Note: It will disable the project images and use only project videos.
Featured image: It is important to select a featured image for the portfolio item as it is used to display on the homepage portfolio section. Ideal size is 570px x 380px.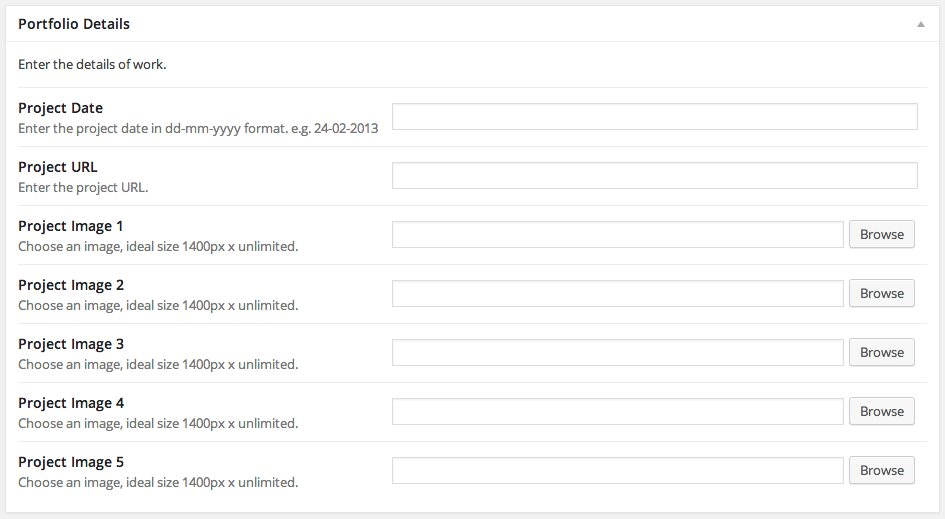 To include the portfolio section at the homepage, make sure that you add the "Homepage: Work Section" at the Homepage Widgets panel, under
Appearance > Widgets