In order to enable the portfolio feature for Higgs theme, you must install the Jetpack plugin and activate the "Custom Content Types" module.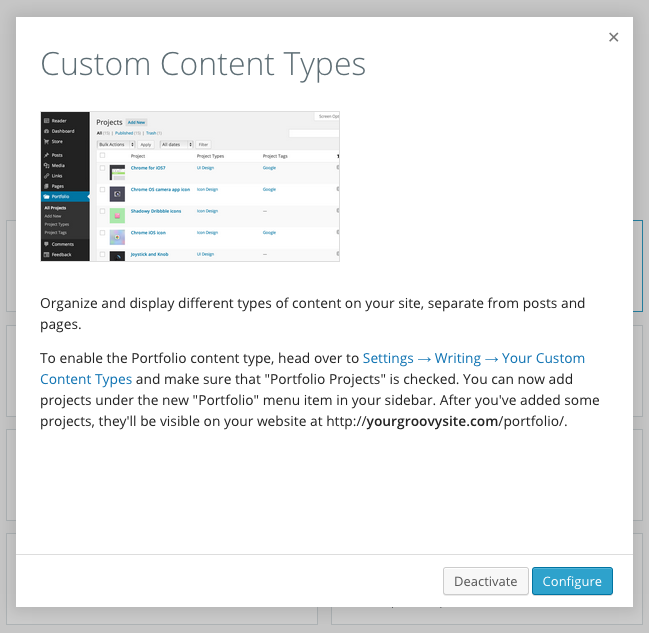 Activating this module will enable the portfolio (and testimonials) feature.
To enable the Portfolio content type, head over to
Settings → Writing → Your Custom Content Types and make sure that "Portfolio Projects" is checked.
Adding portfolio items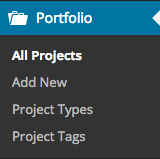 Once you are done with the steps above, you will notice that a new tab named "Portfolio" will appear at your dashboard.
To add a portfolio item, just hit "Add new", and you will be directed to the
"Add New Project" page.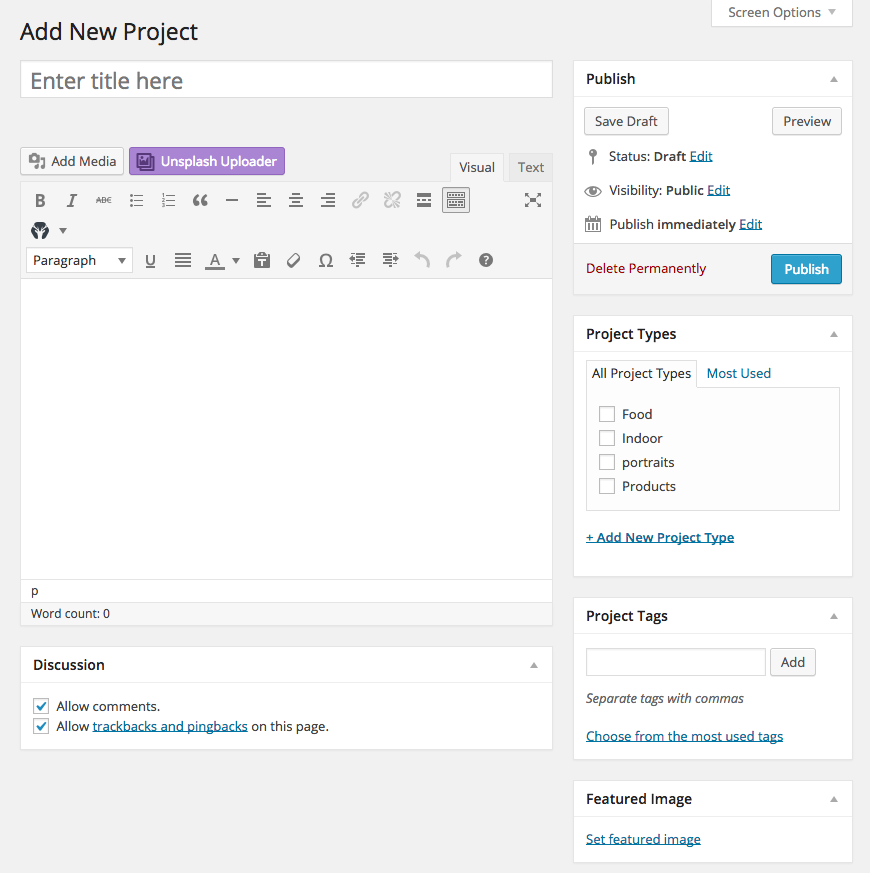 Creating your portfolio item is fairly easy. Just add a title, your content, and set a featured image as the portfolio's main image. Then you can assign it to a specific project type (project category) by checking any of the available project type's checkboxes at the "Project Types" panel on the right.
Adding additional project images
While you can only use the featured image as the "main Portfolio image", you can use as many additional images as you want at the portfolio's content. You can also make these extra portfolio images expand to the right of the content area (like the featured image) by selecting the "Portfolio Full width 1170 x 799" size for the image, before adding it into the content, as the image below shows (bottom right).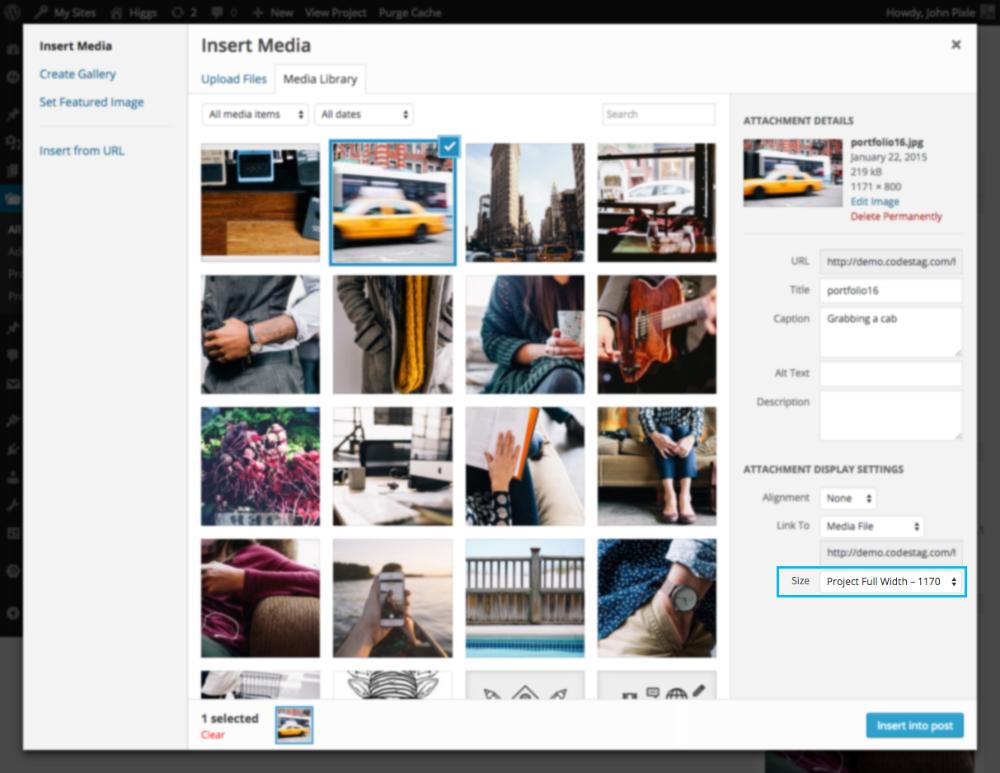 The Portfolio Page
By default, the main portfolio page template will reside to this address:
http://yoursite.com/portfolio/
You can output this default portfolio page in your navigation by adding it as a custom link at your menu, or, you can also create a widgetized page where you can add the "Section: Portfolio" widget, and any other widget that you might feel that will spice up your portfolio page. The homepage at the demo is an example of this.
Showing the Portfolio at the homepage
In order to make the portfolio show up at the homepage (or any other widgetized page that you create), you just need to add the custom
"Section – Portfolio" widget to the widget area.
More information about this, at the
"Working with Section widgets" section of this documentation.