As with portfolio, in order to enable testimonials, you need to install and activate the jetpack plugin and activate the "Custom Content Types" module.
After you do so, you will find a new tab at your dashboard, named "Testimonials".
You can create new testimonials by clicking on the "add new" link, which will lead you to the "Add new Testimonial" page.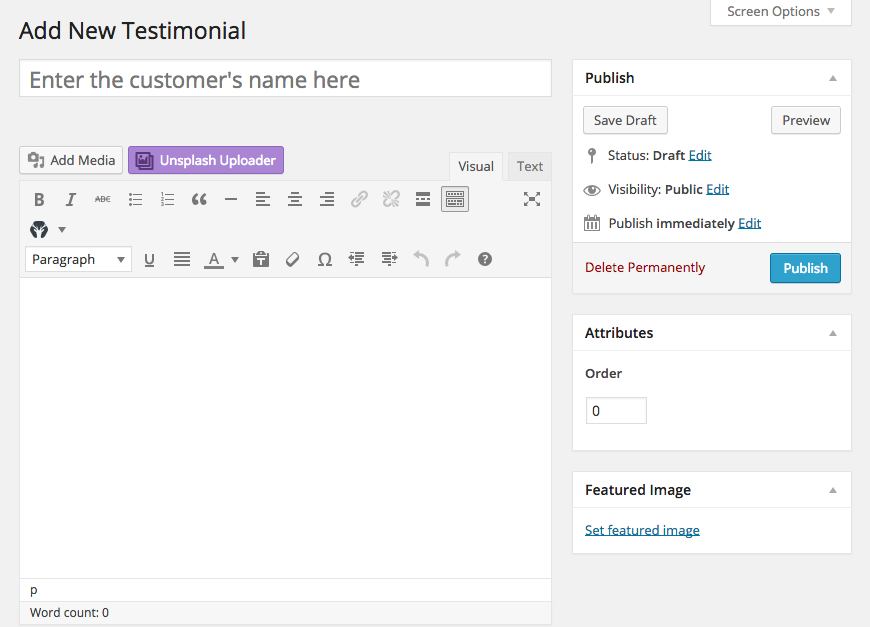 Add the Customer's name as the title, and add the actual testimonial at the content area. Hit publish and you are good to go!
How to show the Testimonials at the homepage.
In order to make the testimonials show up at the homepage (or any other widgetized page that you create), you just need to add the custom
"Section – Testimonials" widget to the widget area.
More information about this, at the "Working with Section widgets" section of this documentation.