Compatible theme: Ink
Restrict Content Pro is an awesome plugin that can transform your WordPress theme into a powerful paid content site. It allows requiring a membership (paid or free) from your readers in order to browse your content. Restrict Content Pro is a paid plugin, and as you purchase it, -if needed- you should request support from the plugin author here.
How it works
The logic is very simple. Upon installation, you define membership plans which can be paid or free. You can do this for some or all of your content, and bill your users through Paypal.
Then, under each post, you will have a panel (like the one at the below screenshot) which will allow you to select which memberships are required in order for the user to be able to access it.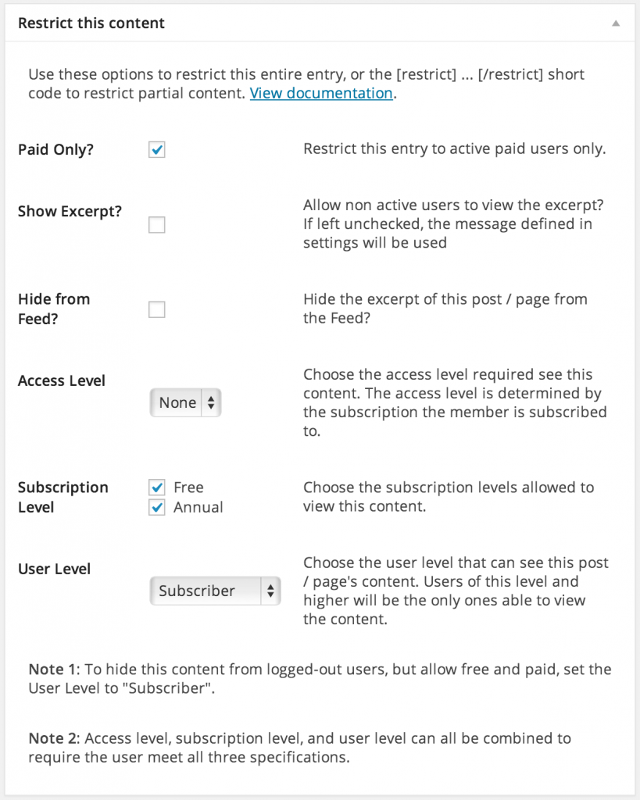 Setting up key pages
There are some pages that need to be defined in the plugin's options. The screenshots below show which pages are configured for the demo. Let's see:
Registration page
This page contains the form where your readers subscribe. Use the

Register New Account

shortcode to output the form on a page.
Success page
Use a page with a custom message when a user is registered with success.
Redirect page
A page where un-subscribed users are redirected when they try to access a premium content. Works only if the "hide premium posts" checkbox is enabled above.
Login page
This is the page that has a login form. Use the shortcode in order to show the form on a static page.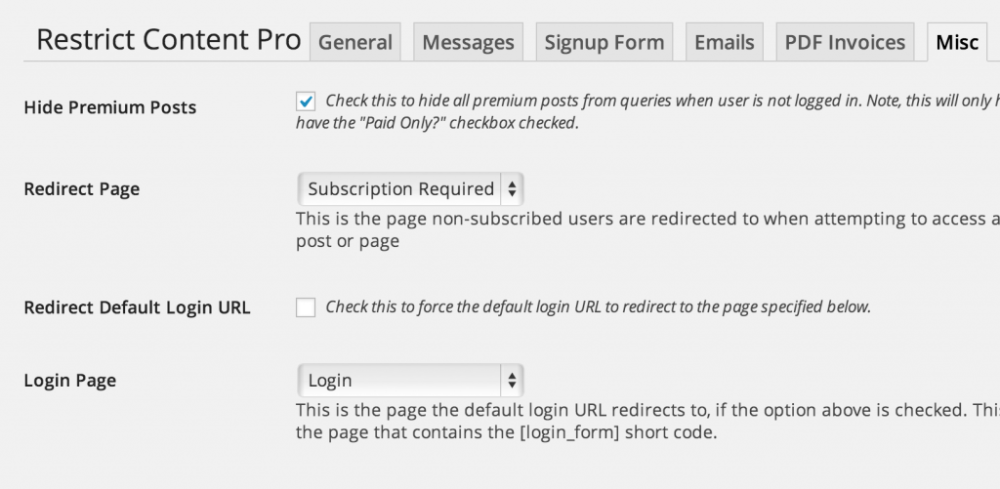 Premium Content Message
At the plugin's settings at admin side, under the "messages" tab, you can customize the message that shows when a user tries to read a premium content. This will show everytime a user tries to enter a premium post or page until he subscribes or logs in.
At the screenshot below, you will see a custom shortcode that we built specifically for INK: [locked_options]
Using this shortcode will output the "Subscribe" and "login" buttons in a fancy styled boxed like in this page.