Atik uses the powerful LayerSlider 6, a $20 value plugin, which is included in the download files.
Detailed documentation is provided by the author online and there is nothing that can stop you from building an engaging slider for your online shop.
Upon installation, you will find a new panel at your dashboard, named "LayerSlider WP". This is where you will need to create your sliders, and adjust their parameters.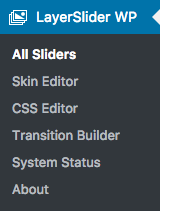 Provided that you have created a slider, you can easily add it in the layout of any widgetized page, by easily dragging the Layer Slider widget from the widgets list, into the widget area of your widgetized page. Select the slider you just created and you should be good to go.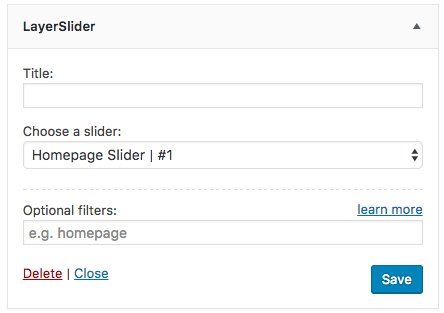 Importing the LayerSlider template from the demo
You can import the Slider that you see at the demo by downloading this file and extracting it. Import the extracted .json file at your LayerSlider.